After reading these and these and watching this, I needed to return home to Narnia.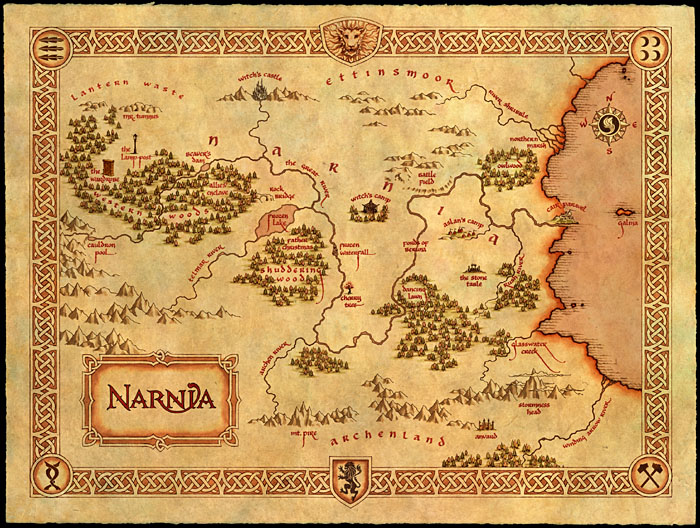 Reading the Narnia books again is like coming home. I was overjoyed to again meet Tumnus and Lucy, the Beavers and Centaurs and most of all: Aslan.
These books are a beautiful addition to the world of Faerie, to that classic Fairy Tale cannon that Lewis so admired. The stories flow along as easy as water and each new character is a delight or nightmare. Or simply silly, but they are necessary too. In Narnia, the world is not always beautiful and the people are never perfect but Aslan redeems all that is allowed.
Narnia is still a delightful world were there are animals and Animals (who talk), creatures of mythology and fantasy, and nothing is the same for long. Still, darkness and evil threaten the world Aslan created and even the beginning of the world is marred by man and witch. The main four we all know and love were different this time for me, and as Aslan says, they are bigger because I am older. There are new facets revealed by these books everything I read them. This time I learned a lot about myself and my willingness to serve God.
While that story is for another post, I encourage you to read these books, especially if you've read them before. Experience a world where magic exists, adventures are journeys, and life is possible with a new imagination.
But Aslan is not a Tame Lion.